Melbourne Industrial Market 2016
March 4th 2016 | UPA, Urban Property Australia
With Victoria being the fastest growing state, food retailing is emerging as the driver of industrial tenant demand, surpassing traditional industrial users from the retail and transport sectors.
New Supply
The Victorian economy continued its shift away from manufacturing, with retail trade and housing construction the key economic drivers over the past year. This in turn supported warehousing demand as reflected by recent leases of: Godfreys, Miele Australia and Kathmandu.
Looking ahead, food retailing is emerging as the major focus of industrial demand as reflected by the recent commitments of Murray Goulburn, leasing 24,662sqm in Laverton North and an additional 42,000sqm in Somerton. In addition, Fonterra and Parmalat are actively seeking space in the Melbourne industrial market.
New industrial supply continued to gather momentum over 2015, surpassing the long term average for the first time since 2012 and almost 30% above supply levels recorded in 2014.
The rise of new supply over 2015 largely resulted elevated prelease activity which was almost double the 10-year average of prelease construction.
In 2015, the North delivered the bulk of the new supply with the majority purpose-built. This year, the West is forecast to regain the focus of industrial development activity, leading all industrial regions for the first time since 2012.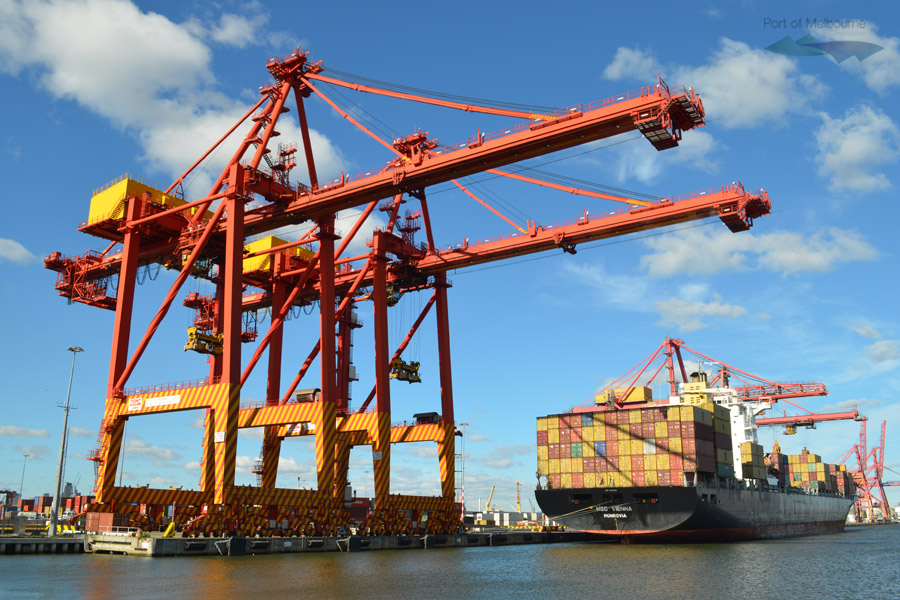 melbourne industrial-3
Tenant Demand & Rents
Aided by a slowing pipeline of speculative supply, Melbourne's industrial vacancy declined for the first time since late-2012. The decline in industrial vacancy was also assisted by increased absorption levels which were above the long term average in the second half of 2015. By region, the Western region recorded the highest level of leasing activity followed by the South East. Prime space absorption has substantially outpaced secondary space take-up since 2013 as tenants continue to take advantage of the competitive leasing conditions on offer.
Historically low interest rates have also increased demand from owner occupiers seeking design & construct facilities as highlighted by the recent turnkey developments of: Country Road, Hellman Logistics and McCormick Foods.
While average prime net face rents have marginally fallen over 2015, impacted by rising vacancy especially in existing stock, incentives have continued to rise resulting in effective rents falling.
Secondary rents have experienced greater falls over 2015 with tenants often vacating secondary accommodation for preference of prime space.
Looking forward, as a result of the increased D&C construction levels, and subsequent backfill vacancies, average prime Melbourne industrial rents are expected to remain steady. In contrast, rental levels within secondary assets will remain under pressure as tenants capitalise on increased incentive levels to upgrade their accommodation requirements.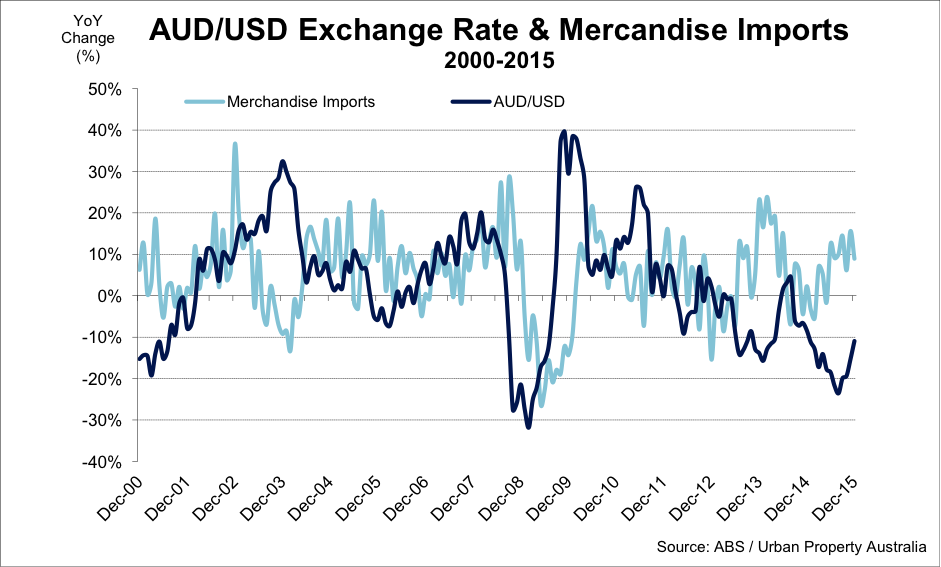 Exchange Rate and Mercandise Imports
Land Values
According to the Department of Transport, Planning and Local Infrastructure there are 25,729 hectares of industrially zoned land across metropolitan Melbourne with 7,246 hectares of that being vacant.
Aligned with increasing levels of new supply, take up of land has also started to pick up since 2011. In the year to July 2014, 201 hectares were absorbed.
While there have been limited industrial land transactions in Melbourne over the past two years, activity in 2015 increased. Owner occupiers Mainfreight Logistics and Rainfresh recently purchased sites for future facilities with local developers purchasing other large industrial sites sold this year.
As a result of the Victorian Government's plans to expand the Fishermans Bend urban renewal project, the quantum of inner city industrial zoned land will reduce further.
As part of an expanded capital city zone, the proposed Fishermans Bend precinct will increase from 250 to 455 hectares. This diminishing availability of industrial zoned land within the City Fringe has resulted in a significant increase of industrial land values in the precinct.
Excluding the City Fringe, average land values for small sized lots (smaller than 5,000sqm) have increased over the past year led by sustained demand for serviced industrial lots in the South East. Values for industrial sites sized between 1 hectare and 5 hectares have also increased and are now at all time high levels.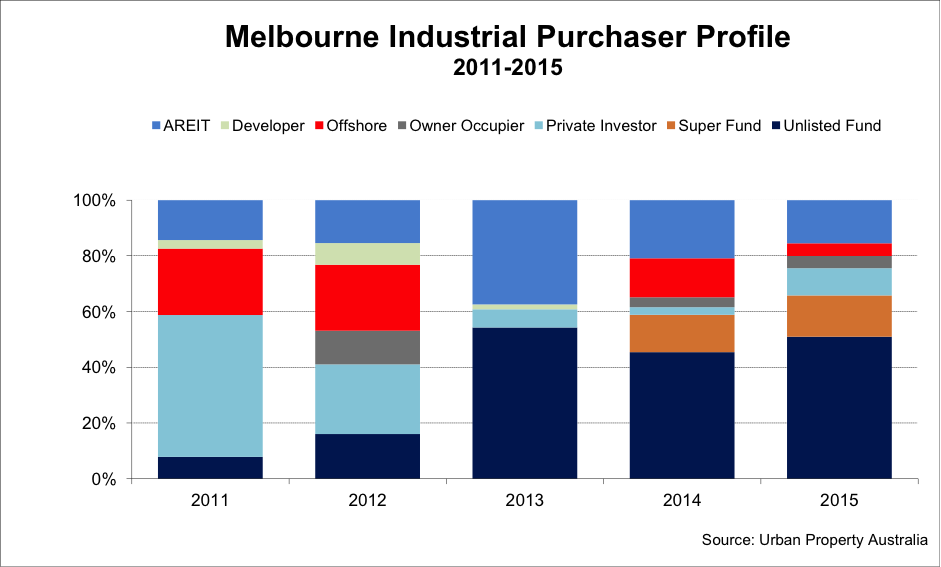 Melbourne Industrial Purchaser Profile