Global Economic Outlook
October 31st 2017 | UPA, Urban Property Australia
The global growth estimate for 2016 was pegged at 3.1 percent and is estimated to be 3.5 percent in 2017 and 3.6 percent in 2018, according to the International Monetary Fund (IMF). Economic activity in both advanced (US, UK, the euro area, Canada and Japan) and emerging economies (including China and India) is forecast to accelerate in 2017, to 2 percent and 4.5 percent respectively. While risks around the globe remain over the medium term, the forecast of growth rates seems to be broadly balanced in the short term. In Europe, where the political risk has reduced substantially, the growth could be stronger and more persistent.
A number of Asian economies, including Thailand, Malaysia, Indonesia and the Philippines, are expected to keep experiencing robust growth, thanks to well-planned investments in infrastructure and more demand from foreign sources, especially China.
Forecast global growth rates for 2017-18, although stronger than the 3.1 percent estimated for 2016, are lower than those before the Great Financial Crisis, specifically for the more advanced economies and for commodity-exporting emerging and developing economies. Some of the factors testing the strength and durability of the recovery include longer period of policy uncertainty – including post-Brexit arrangements and uncertainty over U.S. regulatory and fiscal policies; the failure to address financial sector risks in China; and protectionism policies in various countries. which could disturb global supply chains and cause more income disparity.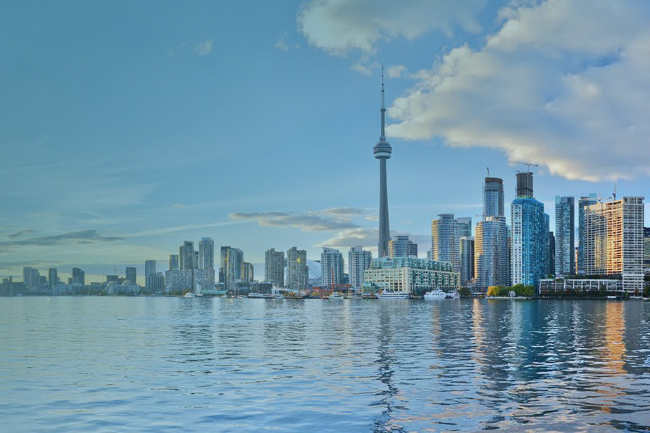 In Europe, steady economic growth has extended into 2017, thereby ensuring a fourth straight year of moderate, balanced GDP growth. According to Eurostat, employment in the euro area rose to 71.1 percent of the EU population in 2016.
Over this year and next, an increase in employment opportunities and a mild surge in employment growth is expected to be fueled by strengthening domestic demand as well as historical structural reforms and accomodative policy measures in some of the countries.
Eurostat shows that the EU experienced weaker economic growth in 2016 at 1.9 percent, compared to the global average of 3.1 percent. However, EU countries registered a steady increase in GDP growth from -0.5 percent in 2012 to 1.9 percent in 2016 and euro area countries witnessed a gradual increase in GDP growth from -0.9 percent in 2012 to 1.8 percent in 2016. The Russian economy is projected to recover gradually with GDP growth estimated at 1.4 percent in 2017 and 2018, up from -0.2 percent in 2016.
Economic trends in the Americas were mixed. In the United States, the latest Federal Open Market Committee (FOMC) meeting projected growth to be 2.4 percent in 2017 and 2.1 percent in 2018.  Canada showed some strength as resilience in domestic demand boosted the first-quarter growth to 3.7 percent. The Latin American economy is projected to gradually recover from -1.0 percent growth in 2016 to 1.1 percent in 2017 and 2.0 percent in 2018.
The Asia Pacific region continues to be the world leader in growth, with GDP growth of 3.5 percent in 2016, according to Asia-Pacific Economic Cooperation (APEC) data. According to the IMF, India and China GDP grew 6.8 percent and 6.7 percent respectively, in 2016. The 2017 GDP growth for India and China is projected at 7.2 percent and 6.6 percent, respectively. The efforts to reduce excess capacity in the industrial sector has resulted in the projections to decrease by 0.1 percentage points compared to 2016. However, China's unresponsiveness to the financial sector risk and its inability to control excessive credit growth could lead to an abrupt economic slowdown.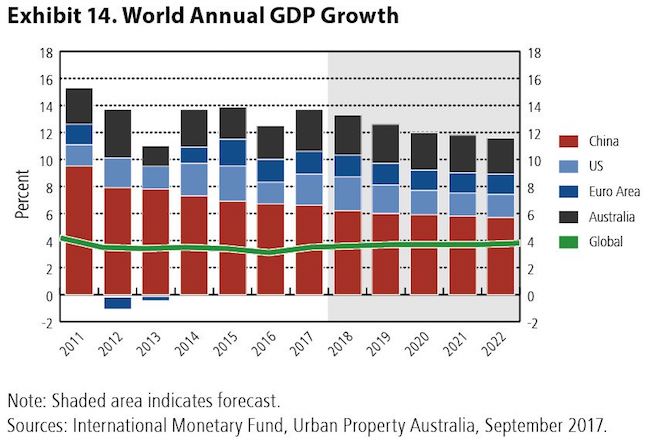 Exhibit 14