press-media
Australian commercial property fully valued: survey
April 6th 2017 | Australian Financial Review , Urban Property Australia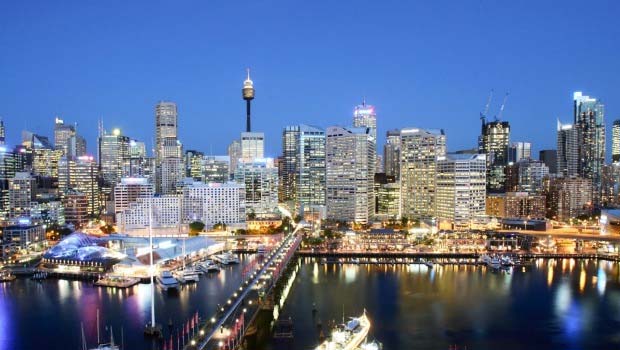 Australian Financial Review
According to the Situs/UPA survey, 50 per cent of investors believe now is a good time to sell commercial real estate in Sydney. Louie Douvis
by Larry Schlesinger, AFR 6/4/2017
The vast majority of Australian institutional and private investors believe the country's commercial property market is at or near its full value.
A survey of 240 fund managers, investment bankers, A-REIT analysts,  superannuation fund managers, valuers, financiers, private investors and real estate agents found that only 16 per cent believe now is a good time to buy Australian commercial property.
Instead, the survey conducted by US-based investment advisor, Situs RERC and Melbourne-based valuation firm Urban Property Australia found that most respondents believe now is a good time to either hold or sell commercial real estate with around 40 percent of respondents recommending each strategy.
"[Based on our survey results], most people think the market is pretty full [on pricing]," said Sam Tamblyn, managing director of Urban Property Australia.
According to the Situs/UPA survey, 50 per cent of investors believe now is a good time to sell commercial real estate in Sydney with 40 per cent saying investors should sell their investments in Melbourne.
Among all five capital cities surveyed, only Brisbane respondents reported that it would be a good time to buy commercial real estate – indicating an expectation that Brisbane's commercial property market has bottomed out and is on the rise.
Australian commercial property values have surged in recent years after a wave of foreign investment in offices, malls, hotels and warehouses.
Landmark deals like the sale of the Investa Property Group's portfolio of nine office towers in 2015 for $2.45 billion to Chinese sovereign wealth fund China Investment Corporation on a yield of about 5 per cent recalibrated values across the commercial property market.
A recent poll of Australian chief executives forecast cap rate compression in the coming year of between 12 to 50 basis points indicating a further tightening of values.
But the wider view among those investors surveyed by Situs and UPA appears to be that values may have peaked, a sentiment that is in line with a recent poll of global property chief executives attending a Citi summit which forecast cap rates to rise an average 13 basis points over the next 12 months.
Survey respondents said CBD offices represented the best investment opportunities, followed by industrial property, suburban offices and major regional shopping centres.
Despite most believing now is a good time to hold or sell, Mr Tamblyn said that looking ahead at the next three years, the majority of respondents said that foreign capital invested into Australian commercial real estate would increase.
Read more: http://www.afr.com/business/agriculture/australian-commercial-property-fullyvalued-survey-20170331-gvapdx#ixzz4dN32PKwe